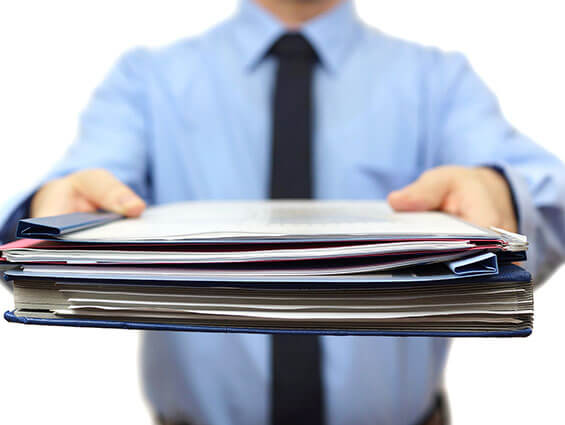 02 Aug

What You Need To Know About A Process Server
What You Need To Know About A Process Server
For a novice, it can be overwhelming to understand legal terms. So, what is a process server? A process server is a title given to an individual who delivers legal documents to people involved in a legal process or court case. After a process server has delivered the legal documents in question, they must provide actual evidence that the documents were "served."The proof is typically referred to as an affidavit of service and must be notarised and given to the firm or individual who hired the process server. It is imperative to note that a process server is never a party in the case mentioned in the documents.
Different areas have different process serving laws. Some counties will require process servers to have a license and certified whereas others won't. However, regardless of the region, process servers are required to "serve" legal documents in a manner as mandated by the local laws. So, while different process servers may have unique methods of carrying out service, they must all adhere to process serving laws.
Documents Served By A Process Server
Typically, process servers deliver legal documents such as divorce papers, eviction notice, restraining orders, custody papers, and court sermons, subpoenas to produce evidence or testify and notice you're being sued. All the above-mentioned legal documents can be categorised into four categories namely: subpoenas, writs complaints and summons. In addition to delivering legal documents, a process server can also help you file documents with a court as well as provide document retrieval services.
Hiring A Process Server
Your particular case as well as laws regarding your type of case in your region will dictate whether or not you can hire a process server. Nevertheless, how do you go about choosing a process server? While process servers offer similar services, their terms and conditions often vary greatly from one agency to another. Here are pointers to help you choose a process server:
• What is the cost of a process server and what those costs cover?
• What is the geographical coverage of their services?
• Do they track down a defendant?
• What is the method of delivery and proof?
Oftentimes, process servers have to deal with obstacles and restrictions such as trespassing laws, limited access to certain communities and serving papers in other regions. As a result, a process server might opt to use other methods to deliver legal documents such as through mail, email, social media or public notice. Before you hire a process server, find out how they operate and what makes their firm stay ahead of competition.
Do You Need A Process Server?
Regardless of your unique situation, the service of a process server can make a world of difference. The primary objective of a process server is to ensure that the due process of the law is upheld, and the defendant is presented with an opportunity to attend court and offer a defence. What happens if you don't serve on time or follow the due process of delivery? When this happens, your case could be dismissed or you would have to pay a penalty for court delay. A professional process server will not only deliver the documents legally, but will also be on time even when dealing with restrictions or complicated situations.